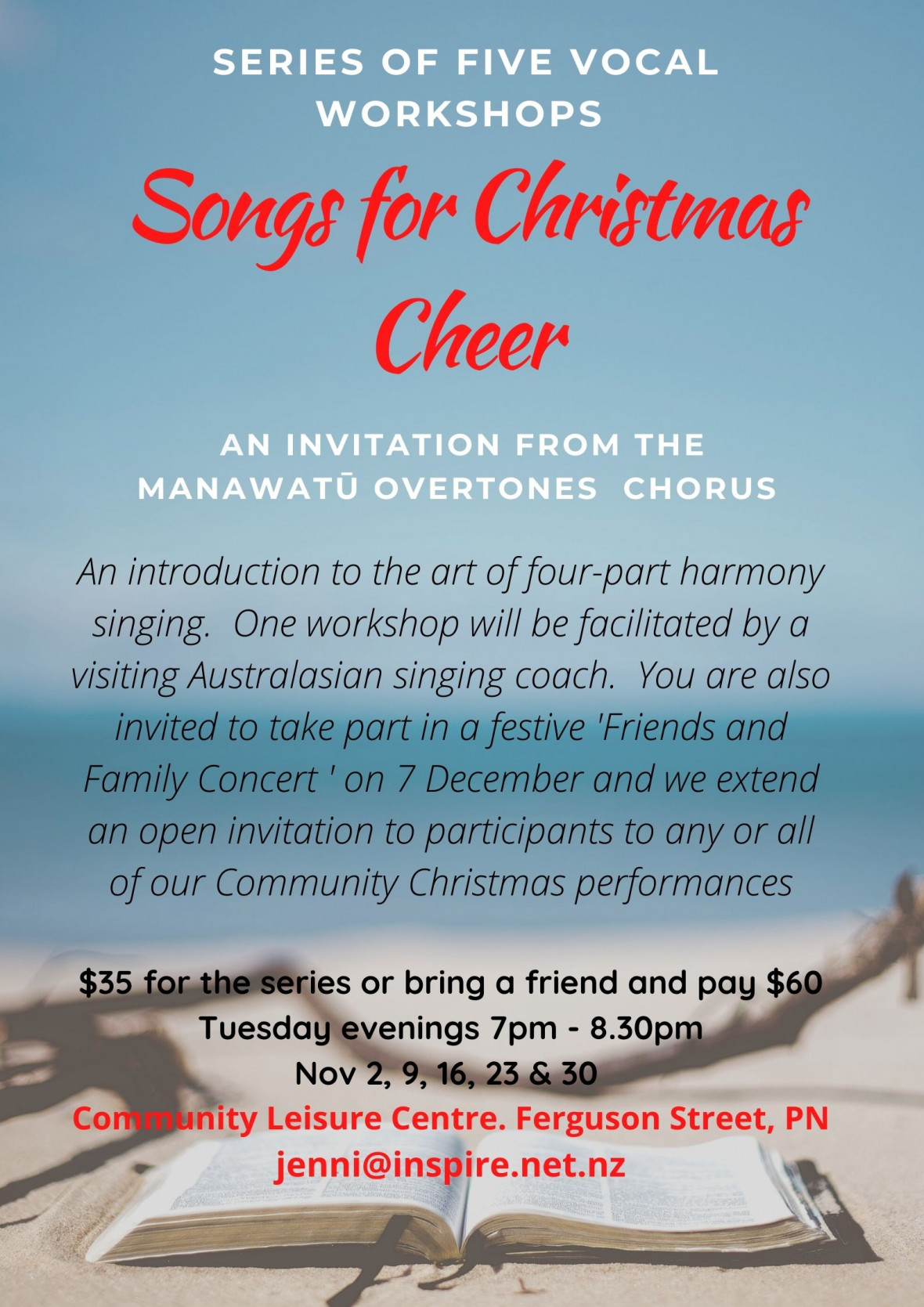 Songs for Christmas Cheer
Our series of Vocal Instruction Workshops are again on the offer - five in total this time, across the month of November!  Keen singers are welcome to join us as we learn a new song and invited to perform at our festive Friends and Family Concert on 7 December.  A visiting NZ Director who has been successful on the International stage will coach us all on the evening of 23 November.  All participants in these workshops are also invited to join us at any or all of our community Christmas performances.
$35 for the series or bring a friend and pay only $30 each!  Tuesday evenings in November, from 7.00pm until 8.30pm although you are welcome to stay on and watch us practice.
Please contact [email protected] if you have any questions otherwise see you soon!
NB. Depending on what Level we are at, masks may need to be worn and we could also be practicing the art of social distancing.