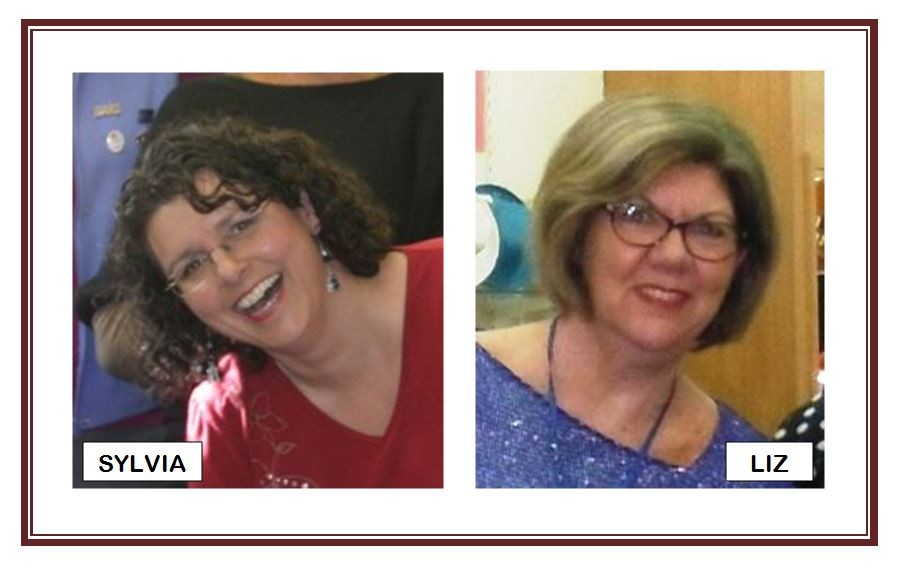 Sylvia Fountain & Liz Watts
SYLVIA FOUNTAIN … Sylvia has been singing with the Manawatu Overtones since its inception in 2004.  She had never sung in the Barbershop style until then, having concentrated more on stage shows and the classical vocal form.  Since joining the Overtones Sylvia has sung Baritone and Tenor but has predominantly sung Lead and been the Lead Section Leader and Assistant Musical Director until 2014 when she undertook the role of co-director.  She currently sings Lead in the Quartet Best Kept Secret.  Sylvia has a love of singing, and is passionate about encouraging others to find their best singing voice.
LIZ WATTS … Music has always played an important part in Liz's life, right from her early years with her Mum being a Music Teacher.  Piano was her main focus as a girl, but singing has always been an integral part of her life.  Since joining the Overtones in 2005, Liz has become immersed in her new passion of barbershop.  She sings Baritone and was Section Leader and Assistant Musical Director until 2014, when she took on the role of Co-Director.  She has sung Baritone with Fine Blend quartet since 2008, and joined Christchurch City Chorus as an 'out of town' member in 2011, competing at International competitions in Houston and Honolulu.   Liz is enjoying the challenge of helping take the chorus to a higher singing level, and she loves the camaraderie, support and fun this chorus shares.