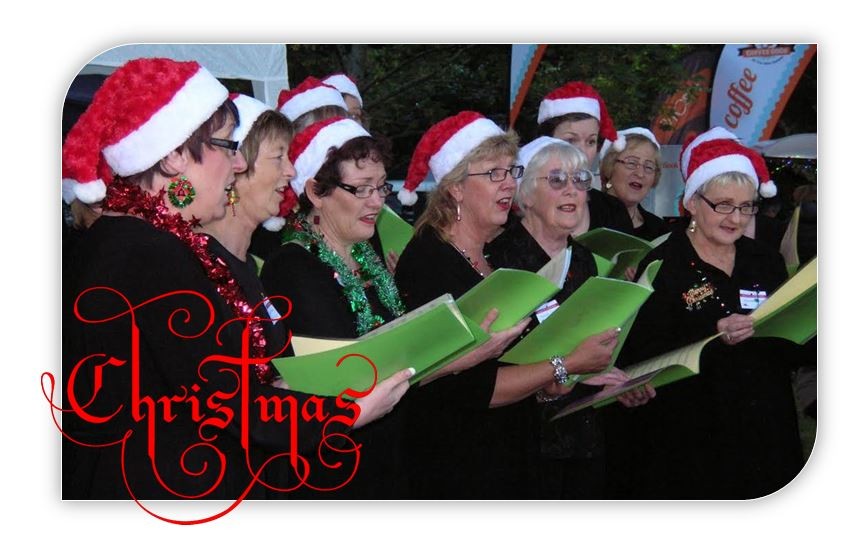 It's beginning to Sound a lot like Christmas
This month we have been busy spreading our Christmas Cheer around the region at a number of Christmas-themed sing-outs. 
An early start to the season saw us welcome Santa to the Plaza mid-November.  
More recently we spent one enjoyable Sunday afternoon singing at a number of local Rest homes and another performing a 'Mini Concert'  to retired members of our community.  This Concert was hosted by the Kairanga Lions Club.
Just before Christmas we will be entertaining the late night Plaza shoppers and spreading some more Christmas Cheer.  
WE WISH EVERYONE A MERRY CHRISTMAS AND SAFE HOLIDAYS