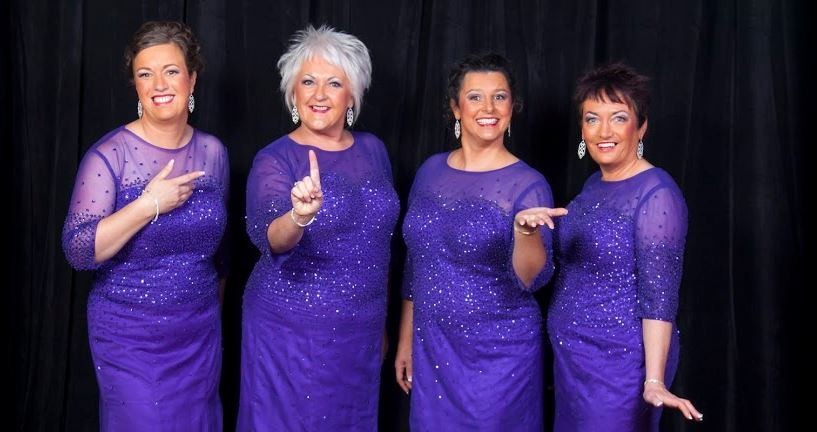 Best Kept Secret - Past Quartet
BKS is a quartet that enjoy singing together and being together. They love the journey they have travelled so far and the opportunities that have arisen to perform, both locally and at the annual National Sweet Adelines Convention. Laughter is an integral part of their practices as they work together towards shared vocal goals. Their friendship, coupled with the weekly opportunity to develop their skills and artistry ensures they enjoy singing together.
Best Kept Secret Quartet formed in 2011 with Jenni Masters (Bass), Sylvia Fountain (Lead), Roseanne MacGillivray (Baritone) and Joanna Ross (Tenor). They competed in the National Sweet Adelines Competition for the first time in 2012 where they won the Novice Quartet Cup, and since then, they have competed again in 2013 and 2015. Sylvia is Co-Director of the Manawatu Overtones while Jenni also sings with Christchurch City Chorus and He Tangata (the National Chorus). Sylvia and Roseanne have been singing with the Overtones for 10 years and Jo and Jenni eight years.
In our spare time we like to…sing of course…this is our spare time!