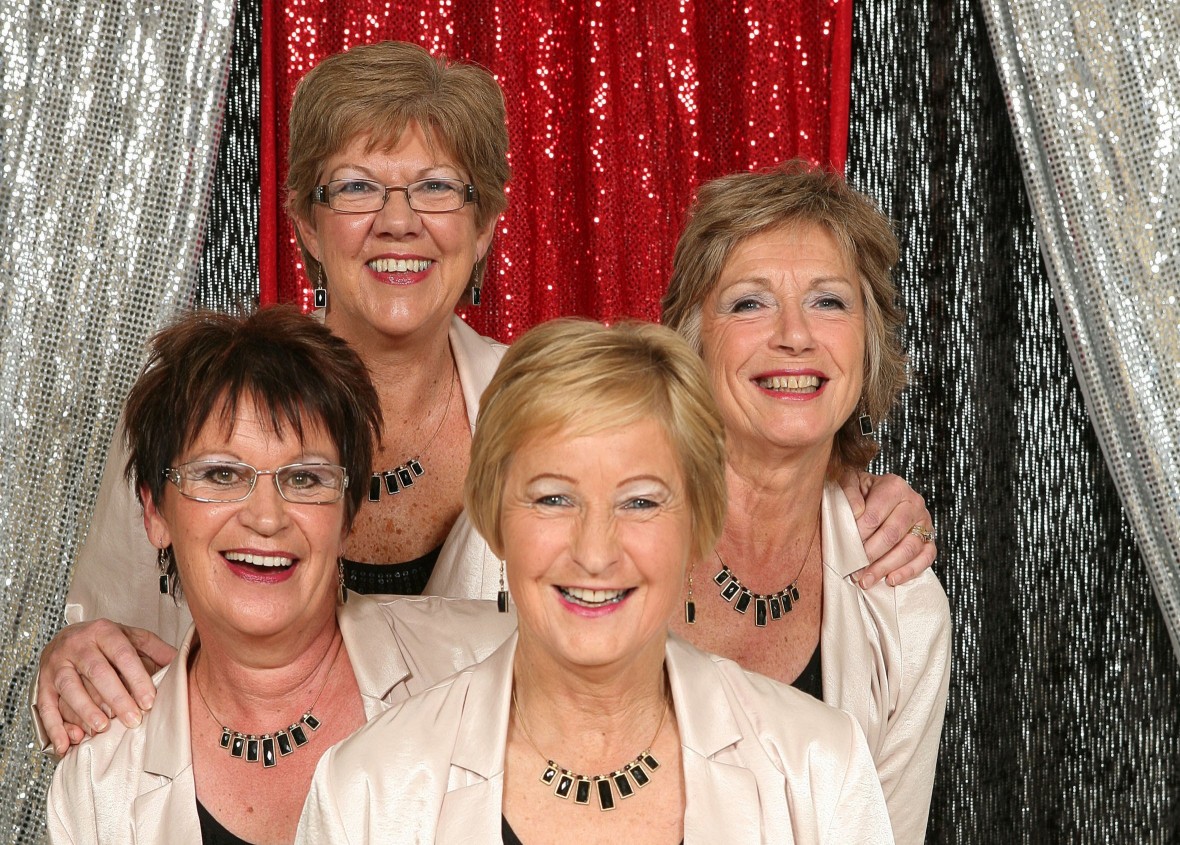 Fine Blend - Past Quartet
In 2007 Chris and Jackie, members of the Manawatu Overtones, a very new small four part harmony chorus, which itself only started in 2004, decided that it would be fun to start a quartet. A few members got together to try out a combination of voices. After many changes in members and vocal parts, Chris (Tenor) Jackie (Bass) Liz (Baritone) and Linda (Lead) seemed to click, so "Fine Blend" was formed.
Even though we were very new to Barbershop singing, Fine Blend competed at the Auckland National Convention in 2009. We thoroughly enjoyed ourselves, and have been having fun learning the art of Barbershop singing ever since, competing most years in National Conventions as well as singing in concerts, community events and, when invited to, sing at special occasions. We have ongoing coaching with Master Directors from New Zealand and Overseas, which is an excellent way to improve as a quartet and Chorus member.
A quartet is a unique and fun group to belong to, and you know you are "blending" when four women can agree on the choice of song, costume, shoes, hair and make-up.